Jannat Mirza reveals real reason of breakup with ex-beau
Jannat Mirza, one of the most followed TikTokers in Pakistan, unveiled the real reason behind her breakup with ex-beau, TikToker Umer Fayyaz Butt, and it's messy.
On Tuesday, Umer Fayyaz Butt, took to his social media announcing that Mirza and him have parted ways, and requested everyone to respect their privacy.
On his Instagram story, he wrote, "We both, me and Jannat, are not together anymore. It was a mutual decision, and I would like that you guys respect our privacy and give us some private space."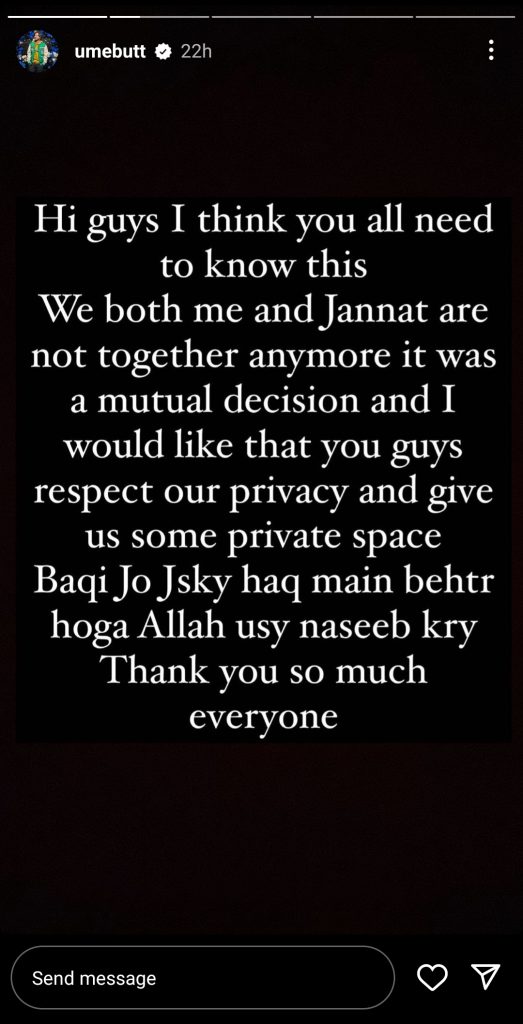 After this announcement, Jannat Mirza shared her side of the story accusing Butt of infidelity.
Sharing a long note on her Instagram story, she wrote, "He threw it all away. Everything I thought he was, everything I thought we were building, everything we promised one another, down the drain, over things that could've been avoided."
She further wrote, "He became infatuated with the attention he was getting from other women instead of taking care of what he had at home. I saw the changes in his behavior, but I chose to ignore them because I refused to believe he would ever lie or betray me. And in the end, I regret not listening to my gut."
She advised others to pay attention to the red flags and listen to their mind.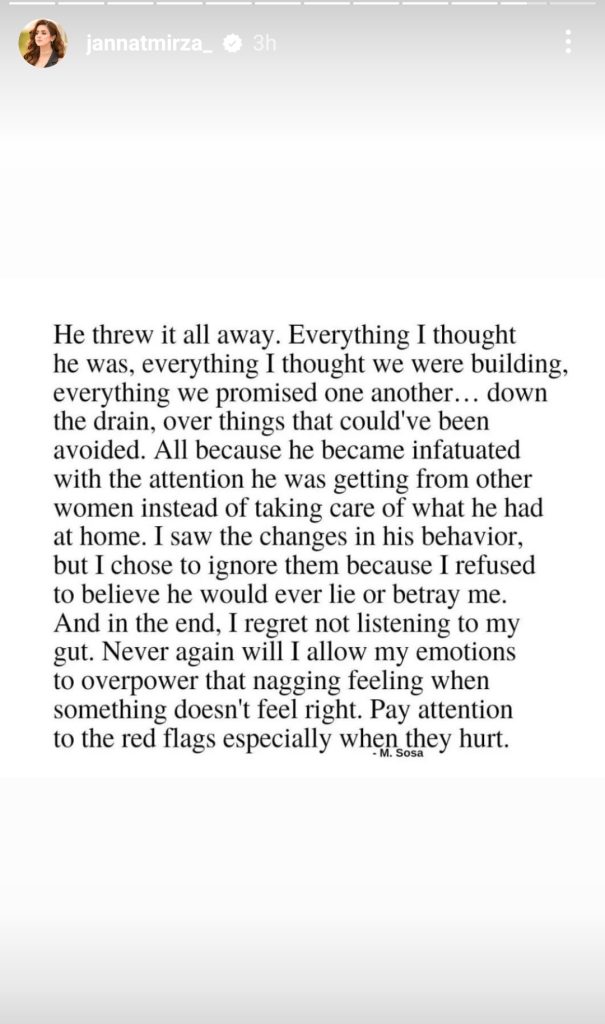 Since her announcement, she has been sharing Instagram stories regarding going through hard times and patience.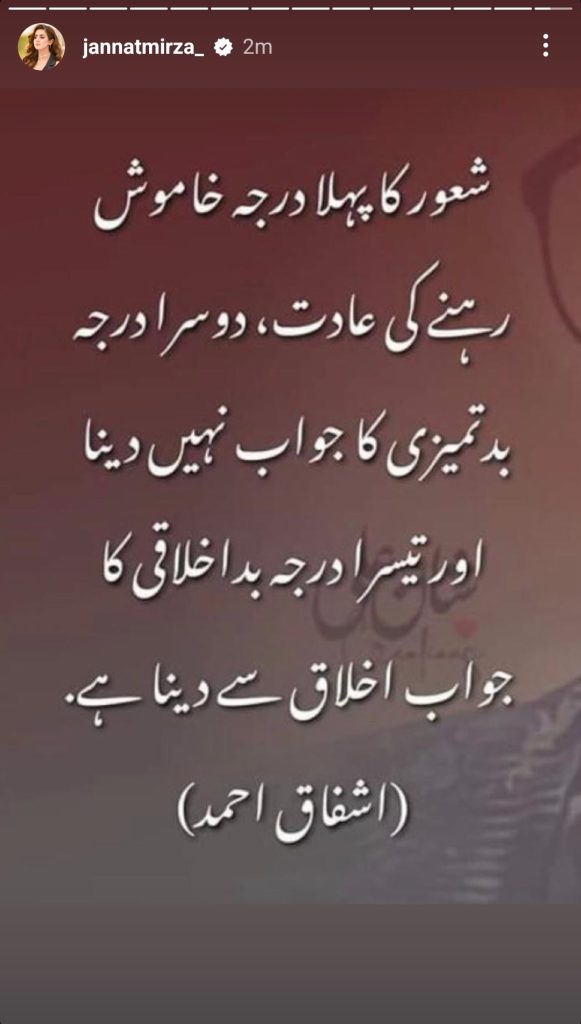 Yesterday, on February 1, she also shared an Instagram post, with the caption, "You're just a memory babyboy," which we gather is hinted at Butt.
She also shared a TikTok video, lip-syncing to a song named Bewafaiyaan.
Where, Umer Butt has also shared an Instagram post with a caption, "I'll be your worst Nightmare."
Both Jannat Mirza and Umer Fayyaz Butt, who have been seen together in many TikTok videos and used to post pictures together on their social media, have now deleted every single picture of each other from their respective accounts.