She calls it foreign agenda that is destroying Muslim Ummah
Pakistan's famous fashion designer, Maria B., found it distasteful when she spotted the queer-themed movie Joyland's poster in a drama episode and called it "selling our religious identity".
Maria Butt, commonly known as Maria B., has been quite vocal against the transgender bill, and how it was sabotaging the rights of Pakistan's intersex community.
She was also among the celebrities who called for the ban on Saim Sadiq directorial Joyland, because she believes that it defies the social values of Islam and Pakistan.
Recently, the fashion designer took to her Instagram story sharing a screenshot from the drama serial Kuch Ankahi where she spotted a poster of the movie.
She wrote, "We also have dramas promoting Joyland/transgenders subliminally. WE ARE NOT STUPID, WE GET IT."
She further wrote, "Rather than try to save Pakistan we are selling our religious identity."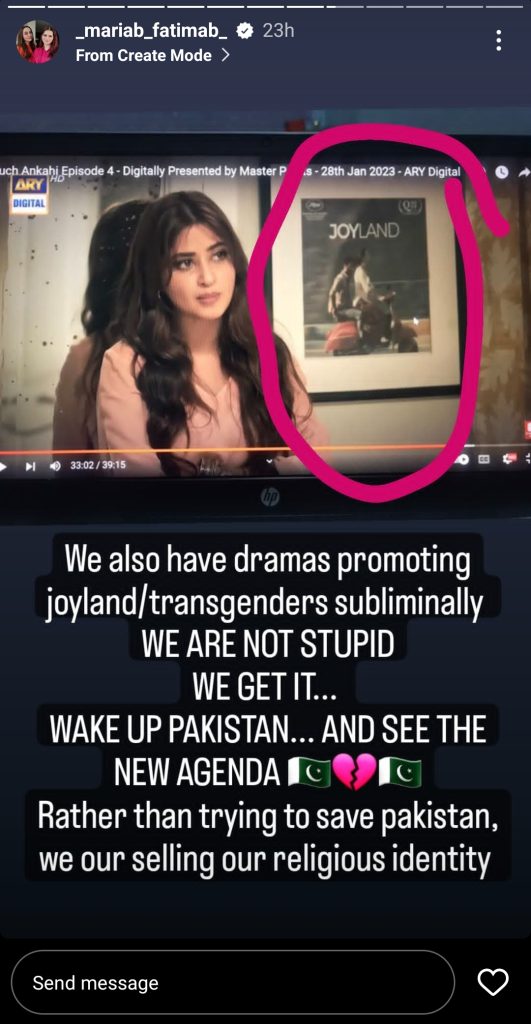 In her another story, the fashion mogul said, "Now transgender communities are taking over the rights of true intersex people. We will continue to fight against the injustice."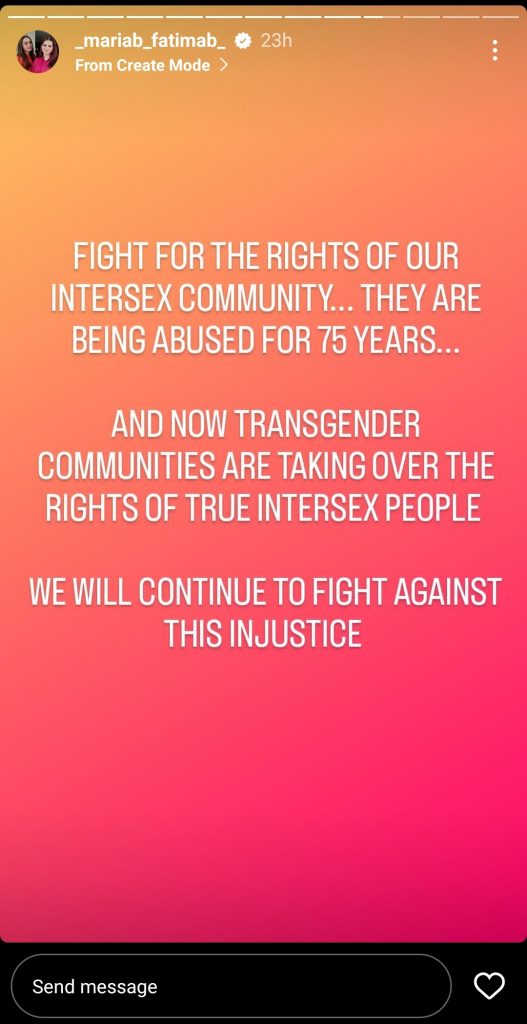 Maria B has time and again stated that the transgender bill is exploiting the intersex community and promoting LGBTQ agenda, and she is the one who stood her ground when it was passed.
Taboola
Tabool ads will show in this div